" I absolutely love my job, no two days are the same working at SafeNet " 
Are you passionate about supporting people who have experienced domestic abuse? Are you someone who can help take our organisation forward? If so, we would very much like to hear from you.
We are often looking for enthusiastic, committed people with a wide range of skills to join our teams; from refuge workers, domestic violence and gender-based service managers and independent domestic violence advocates.  Job vacancies are added regularly to our website so if you do not see the job you are looking for this time, do keep trying.
SafeNet is a very special place to work. Come and join us. Browse our current job vacancies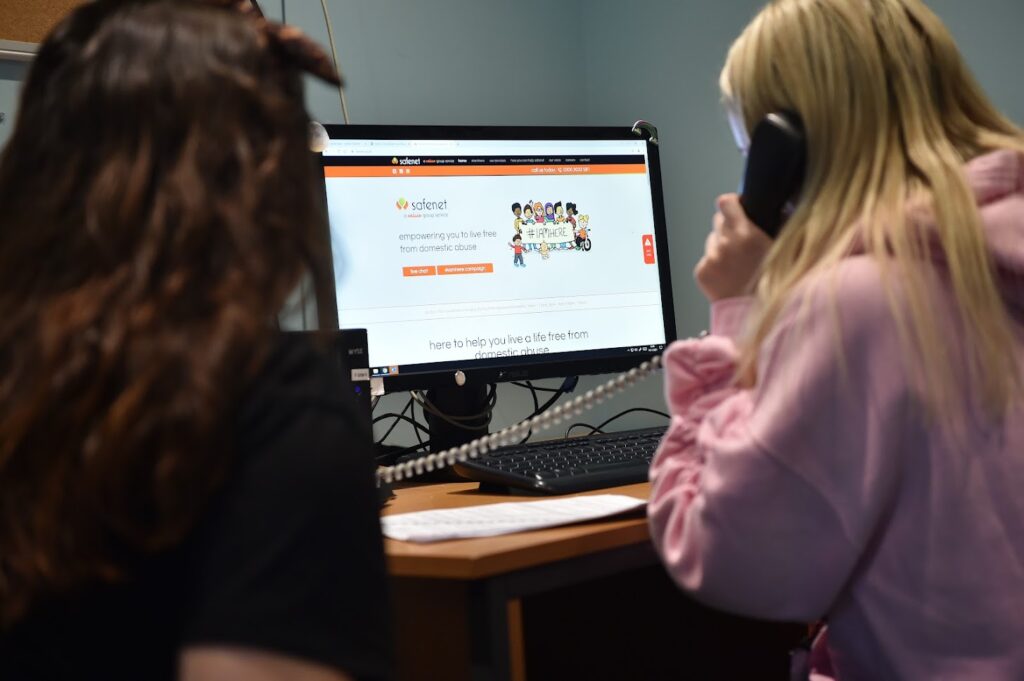 our vision:
"Through fair, inclusive, culturally aware, and compassionate approaches, we deliver ethical domestic abuse and specialist support services so that women, children, men and everyone in–between are empowered to live increasingly positive, safer and healthier lives."
Equality, diversity and inclusion
Our passionate, dedicated and experienced teams reflect our communities. As a charity, we are leaders in equality, diversity and inclusion in practice.
We are proud to have been credited the Lancashire LGBTQ+ Standards, the Women's Aid Standards and are also DAHA accredited.  We are committed to supporting disabled people to work at SafeNet.
As part of The Calico Group, we're  active members of Inclusive Companies, Black Leaders Network and proud to have been named the 2nd most inclusive company in the UK in 2021.
We have internal "This is Me" networking groups for Youth, Ability, BAME, LGBT+ and Seniors. "This is Me" celebrates and champions our diversity, through lived experiences, and influences our companies' thinking.
Rewards and benefits
As well as having a fantastic culture, we go one step further than offering salary and holidays, we offer a fabulous range of rewards and benefits, so that each colleague feels valued.
You will have access to lots of extra health and financial incentives that make a real difference to you and your family.
Pension
Lifeworks
Holidays
Health Insurance
Sick pay
Maternity
My Time
Clinical Supervision
Reflective Practice
Menopause support
rewards and benefits
We take  training and ongoing development of our staff as an important part of supporting survivors to achieve positive outcomes, as well as supporting staff to develop their practice and progress.
All new employees and volunteers will attend an intensive induction programme, followed by specific role-based modular training ensuring they have a comprehensive understanding of domestic abuse and its impacts on adults and children, and the values needed to offer the high level of support required.
This provides a solid foundation to understand the impact of abuse on both adults, children and young people and the wider context of domestic abuse.
Our Calico Campus is available for all employees, at any stage of their career – develop your own values, recognise the values of others and develop your ability to offer and accept feedback – because working together, understanding our strengths and our own needs, means we can do more for people and truly make a real difference to their lives.
What our people say about working for SafeNet
"I absolutely love my job; no two days are the same.
"This job is very rewarding and allows you to use your skills to positively impact someone's life.
"My advice to new starters would be to book onto all the training sessions you can, which helps increase your professional development."
"I enjoy my job because I like going home and knowing that I have made a positive difference, no matter how small.
"It is good to be part of such a strong team, and SafeNet have provided me with so many opportunities for training and development."
"I love working for SafeNet. It's a values-led organisation that places service users at the heart of their work.
"I face new challenges every day and I always come away from work feeling like I have learnt something new or developed my skills."
"I work with an amazing team who are so supportive, and I am inspired by both my colleagues and the residents every single day.
"My support work role has been my first job after graduating and I am so glad that I came to work here- I feel like my confidence has grown massively since starting in this post."
"People often say when I mention I work in DV support services- 'Oh gosh, I don't know how you do that job!'.
"But when a woman comes through the door feeling defeated, worthless and close to giving up, it's the littlest things that you start noticing – their confidence blooming, their smiles returning and a growing sense of self-assurance-that make the tough parts worthwhile."