"Equal rights for others doesn't mean less rights for you … it's not pie"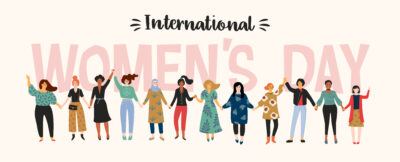 Today, 8th March, is International Women's Day (IWD). a day to raise awareness of women's position in society, promote women's rights, and celebrate our achievements. Each year at SafeNet, we celebrate IWD whilst raising awareness of gender inequality … we connect, we support each other and have fun, we eat cake, we sing and we dance.
It's important that we actively celebrate today, because most days are not a celebration. Especially those days when I notice the inequalities women face being denied and minimised, sometimes through lack of knowledge or interest, but also because of resistance to change.
Talking to friends, family, work colleagues, and associates, often the belief behind the discussion is that we (women) already have equality or even that women now have more rights than men, that men are losing out in some way as women gain equality. This anti-feminism message saturates society through social media messages, tv, magazines, literature. Sometimes the message is wrapped in a joke and other times in dark and scary tones that 'women are taking over'.
But the fact is that every day in the UK women faces inequality at home, at work, in politics, and public life. Women are 51% of the population but only 29% of MPs, 25% of judges, and 24% of FTSE 100 directors. Women's voices are not being heard in politics, the law, and business, and women's needs are not being met. We are far from equal in a whole host of respects.
There is overwhelming evidence of gender disadvantage. We occupy the lowest-paid jobs, three-quarters of the people who have done minimum wage jobs in the last 10 years are women. Working women earn 81p for every pound a man earns – and at the current rate, it will be 70 years before that gap eventually closes. Around 1.2 million women suffer domestic abuse a year and every day there are 250 rapes or attempted rapes. Conviction rates are low. Women are often represented in adverts and the media as sex objects and victims, rather than individuals with ambitions and ideas. And finally, our children are held back and pigeon-holed by the limits imposed on them by gender stereotypes and expectations.
There is not a country in the world where women are equal and that is why International Women's Day is as important today as it was when it started over 100 years ago. The catalyst for IWD was a protest march that took place in the US in 1908 when over 15,000 women protested long work hours, low pay, and the lack of voting rights in New York City. Momentum grew and within a couple of years, the campaign led to similar protests in Europe and across the world. 8th March became International Women's Day and today it is a global day to mark the movement for women's rights and celebrate the social, economic, cultural, and political achievements of women. It's also a 'call for action' to accelerate gender parity and challenge false beliefs and misleading narratives that dispute the need for action for gender equality.
We rarely hear the message in our day-to-day lives that gender equality benefits everyone, that it prevents violence against women and girls (gender inequality is a root cause of that violence); that it is good for the economy (when we are treated fairly and with equal opportunities, we can contribute socially and economically, to enhance growth and prosperity); that gender equality is a human right and respects everyone; that it makes communities safer and healthier, brings peace and happiness, health and security.
Each year IWD organisers choose a theme as a banner to unify international efforts and help raise awareness. This year's theme is #ChooseToChallange, as explained on the IWD website "we can all choose to challenge and call out gender bias and inequality. We can all choose to seek out and celebrate women's achievements. Collectively, we can all help create an inclusive world".
At SafeNet, we deal with the dangerous and highly damaging results of gender inequality daily, where beliefs about the place of women in society and family can result in serious harm and homicide of women and children. We support hundreds of women and children each year, keeping them safe from domestic abuse in safe accommodation at confidential locations, and by supporting those at risk of domestic violence and abuse in our communities. Here at SafeNet we believe that gender violence against women and children will only start to decrease when we achieve a more equal society. When women and men are treated equally in terms of gender representation, pay, and rights in both family and public life. There is still a lot we have to do before we have a fair and equal gendered society.
This month, March 2021 marks a personal milestone, my 25th anniversary at SafeNet. I have seen a lot of changes over this quarter-century. Domestic violence is no longer viewed as 'just a domestic' but a serious criminal offence. Its extremely negative dynamic, and impacts are well known and are becoming more widely understood. SafeNet has grown from a small under-resourced local charity to a county-wide commissioned service for all. It is a wonderful and rewarding milestone and I will never cease to be amazed at the courage and determination of victims and survivors we support as they take back control of their lives and move forward into safer happier and healthier futures. I feel very privileged to have witnessed that transformation thousands of times.
We will continue to do all we can to support safe, healthy violence-free relationships and create safer communities. We will continue to lobby and campaign for changes to laws and legislation and positively influencing culture. Keeping women and children safe until we achieve a fairer and more equal society. But for now, stay safe, look after each other and celebrate!
Helen Gauder, Director of SafeNet